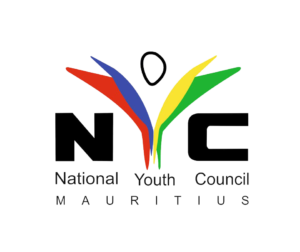 The National Youth Council (NYC) is a corporate body under the aegis of the Ministry of Youth Empowerment, Sports and Recreation. It has been established under the NYC Act 1998 to serve as a bridge between the government and the youth. It grants affiliation to National Youth Organisations and also functions as an advisory board to the Minister on the development and implementation of programmes to integrate youth in all sectors of national development.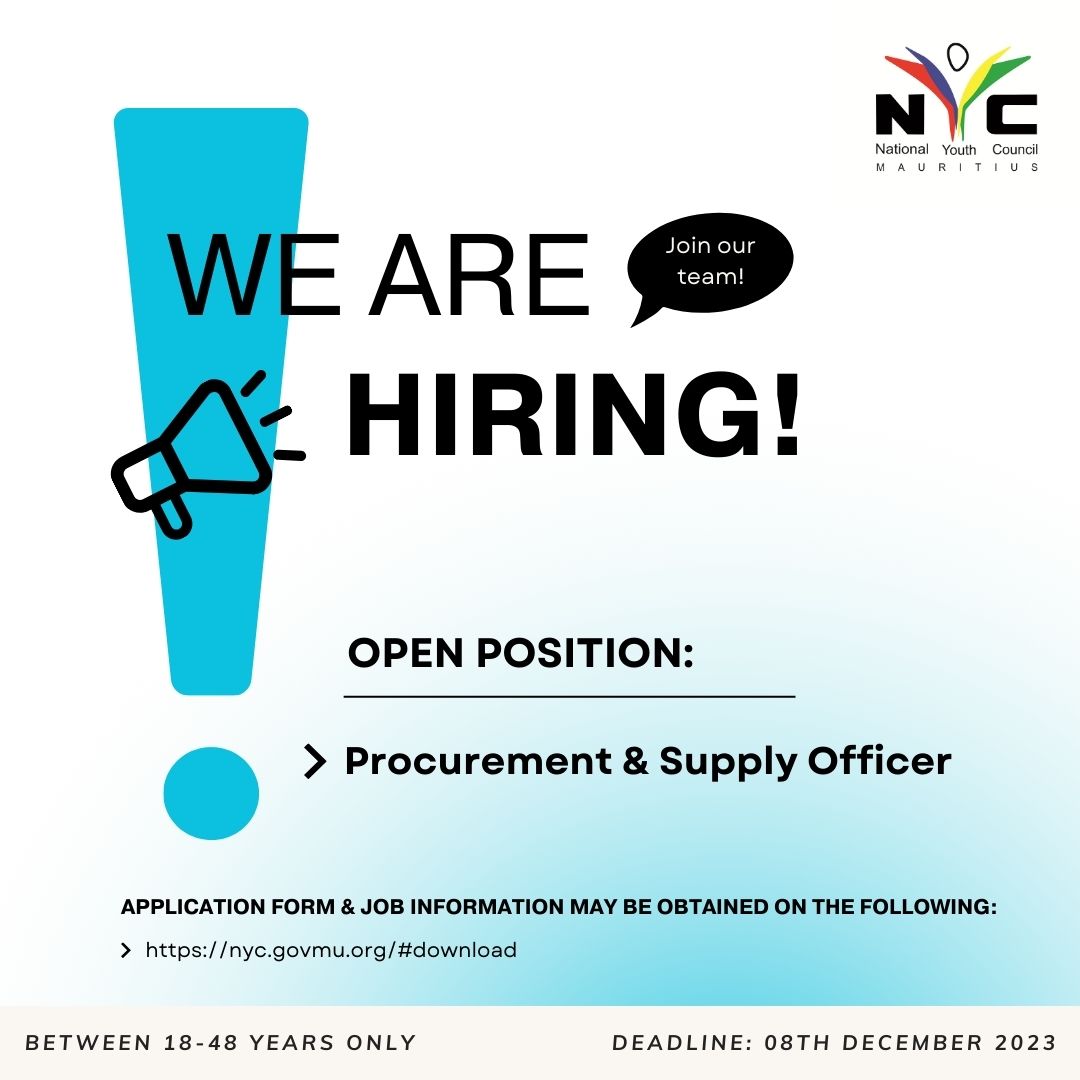 Invitation for Bids
Upgrading works at Tamarin Youth Center
For more info refer to Downloads section 'Upgrading Works at Tamarin Youth Centre​'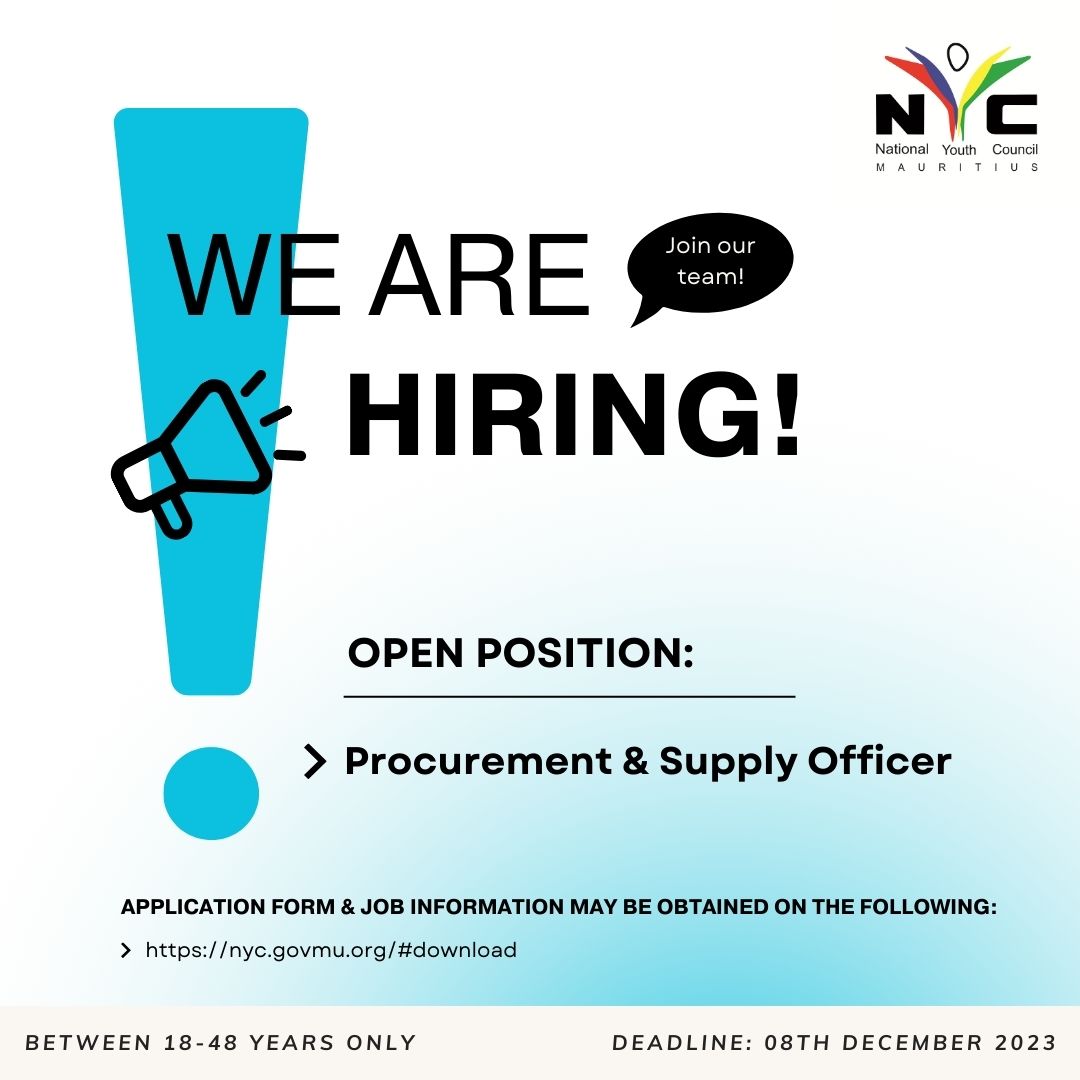 Recruiting: Procurement and Supply Officer
We are actively looking for a talented Procurement & Supply Officer to join the team!
For more info : 
Download 'Recruiting: Procurement and Supply Officer' from the 'Downloads section' just below.
Datasheet for Youth Organisation
Datasheet for Youth Organisation details
National Youth Award 2023
Recruiting: Procurement & Supply Officer
Upgrading Works at Tamarin Youth Centre